This post is a little late in the day, but I could not really find any free activities in Durham this weekend. Does Durham really not have a Veteran's Day Parade? Hopefully, we will make it to the Raleigh Veteran's Day Parade.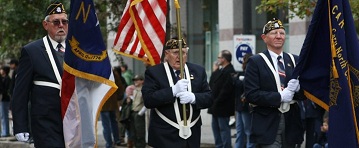 When:
11/11/11 (Friday) @ 9:30
Where:
Downtown Raleigh - intersection of Fayetteville and Davie St
What to Expect:
Uniformed soldiers from all branches of the military, military vehicles, local marching bands, boy scout troops, girl scout troops, and even a beauty queen or two. Should be a great event and a fantastic opportunity to thank all of our veterans!
If we don't make it to the parade, we are definitely going to visit our local library! I had so much fun at the library with kids I have nannied in the past, but I have yet to visit a library with Ellington. I know. I feel like a horrible mother... I promise I read to her. :)